Tuesday October 27th 2020
11:00am
Virtual Webinar - Link Provided after Registration
Advyz Cyber Risk Services, in partnership with Palo Alto Networks, invites you to join our panel of industry thought leaders for a virtual lunch to discuss the future of cybersecurity post-pandemic on Tuesday, October 27th. The current threat landscape has created an unprecedented environment rife with cyber risks, ransomware, and persistent attacks. We all need to ask ourselves the question: are we prepared for the challenges brought on by a post-pandemic world?


Please join us, as we discuss with our panel of experts, several key topics including:
How cybersecurity programs have evolved since the pandemic
Cybersecurity awareness in a "work from anywhere" culture
Emerging cybersecurity challenges
Impactful steps an organization can take to protect itself from cyber attackers
The evolution and current state of Zero Trust Networking
You will walk away with a better understanding of current cybersecurity trends, and a glimpse into the future of the industry.
Moderator: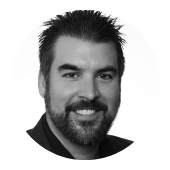 Brad Bussie
Vice President of Cyber Risk Services
Entisys360 Advyz Cyber Risk Services
Guest Panelist:
John Kindervag
CTO
Palo Alto Networks
Panelist:
Ron Hamilton

CISO
Entisys360
Advyz Cyber Risk Services
Panelist:
Adam Bolio
Vice President
Entisys360
Advyz Cyber Risk Services