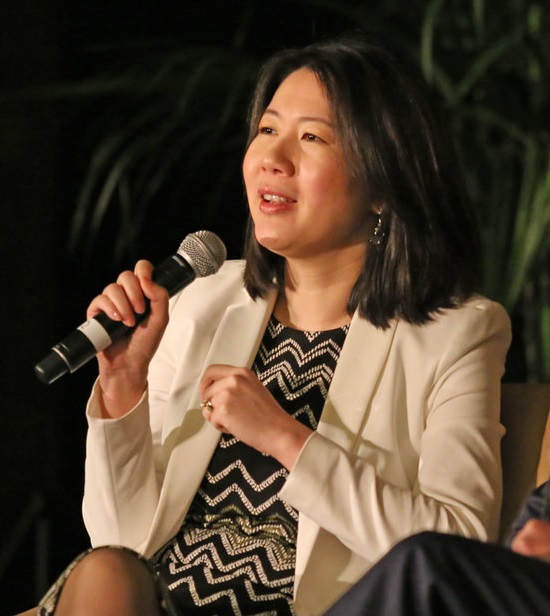 State CIO Amy Tong wants more young women to explore cybersecurity as a career.
The California Department of Technology's (CDT) Office of Professional Development is spearheading a movement to recruit high school girls into the field of cybersecurity.
The effort, dubbed "Girls Go CyberStart," is designed to encourage young women from ninth to 12th grades to pursue careers in the growing (and male-dominated) field of cybersecurity. It's being led by state Chief Information Officer Amy Tong and by Brenda Bridges Cruz, deputy director of the Office of Professional Development within CDT.
"The need to fill cybersecurity jobs has never been greater," said Tong, who is also sponsoring the state's initiative on behalf of the California Cybersecurity Integration Center. "Every year the gap between jobs and a trained cybersecurity workforce grows a little wider. We need to get young people into the pipeline as soon as possible, and Girls Go CyberStart is an excellent way to do just that."
The extracurricular program is interactive and is offered online. In addition to gaining familiarity with a potential career path, girls who participate can win money for their school.
The CDT blog notes that according to a New York Times story, an estimated 3.5 million cybersecurity jobs will be available and unfilled by 2021. According to the Center for Cyber Safety and Education, just 11 percent of cybersecurity professionals today are female.
The CyberStart program has three progressive phases:
"CyberStart Assess" is "a set of fun, interactive challenges that represent realistic scenarios and threats," according to a CDT blog post on the topic. Students who solve at least five challenges qualify for the next phase.
"CyberStart Game" has students competing as Cyber Agents, "solving digital crimes and dissecting a cyber criminal's digital trail." Top-scoring clubs qualify for the third phase.
"CyberStart Compete" is the national championship, in which students compete against their peers across the country, playing an online version of Capture the Flag for state and national titles along with prizes and recognition from their state's governor.
Volunteers are needed to serve as advisers to area teams. No experience or cyber expertise is necessary. More information on how to enter or serve as an adviser is available online.