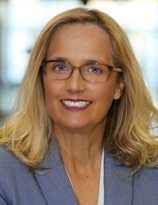 Verber Salazar
The San Joaquin County District Attorney's Office on Tuesday unveiled new technology it is using to clear felony convictions faster and at a more cost-effective rate.
Over the past four years, the District Attorney's Office has cleared about 26,000 felony convictions under Proposition 47, the 2014 measure that changed certain low-level crimes from felonies to misdemeanors, at a cost of $2.5 million. But San Joaquin County District Attorney Tori Verber Salazar said that pace was too slow, too labor-intensive and too costly.
Last year, her office joined with Code for America to develop software that now will enable thousands of those felony convictions to be cleared in a matter of seconds.
When her office first began reducing — or in some cases removing — felony convictions from residents' records, Verber Salazar said the process was long and taxing. She said records had to be pulled from storage, re-entered into the system and scrutinized on an individual basis. In addition, those who wanted their records expunged have to fill out application forms, provide their own rap sheets, sometimes have lawyers act on their behalf and wait as long as six months to see whether they qualify to have their records modified.
When Proposition 47 passed, the California Department of Justice sent district attorneys' offices across the state a list of all felony convictions that possibly qualified for reduction or removal.
Now technology provided by Code for America examines the DOJ data in a matter of minutes and automatically changes those felony convictions. Code for America is providing its services to the county at no cost, Verber Salazar said.
In California, a felony record stays on a criminal record, even if one does everything the courts require of them to rehabilitate and assimilate back into the community, she said. Those with felonies typically are unable to land employment with a livable wage, find housing or go back to school, among other opportunities, she said.
Felonies that qualify for reduction or even removal include petty theft under $950; shoplifting under $950; forgery under $950; writing a bad check under $950; and receipt of stolen property under $950, among others.
Drug possession is another felony that qualifies for reduction, and Code for America will help the District Attorney's Office clear some 51,000 records under Proposition 64.
Passed in 2016, Proposition 64 legalized the responsible use of marijuana and reduced criminal penalties for most remaining offenses from felonies to misdemeanors as well. In addition, some misdemeanors also were reduced to infractions under the measure.
Alia Toran-Burrell, Code for America's senior program manager, said about 2,500 people with cannabis-related felony convictions will receive some sort of relief or reduction.
At least 800 of those will have their felonies completely erased, and at least 200 will no longer have felony convictions on their record within the past seven years, she said.
In addition, at least 400 people will no longer have convictions of any kind, including misdemeanors, she said.
Verber Salazar said the partnership with Code for America has saved her office $1 million, which will be invested back into the community through drug and mental health treatment programs, victim services and programs for at-risk students.
She said that the increase in felony reductions will help improve the community by allowing former felons to find employment and housing, at the same time helping improve the county's economy.
While the Code for America partnership expedites the relief process, Verber Salazar said there are thousands of people who qualify for reduction who may not know their records have been cleared.
(c)2019 The Record (Stockton). Distributed by Tribune Content Agency, LLC.