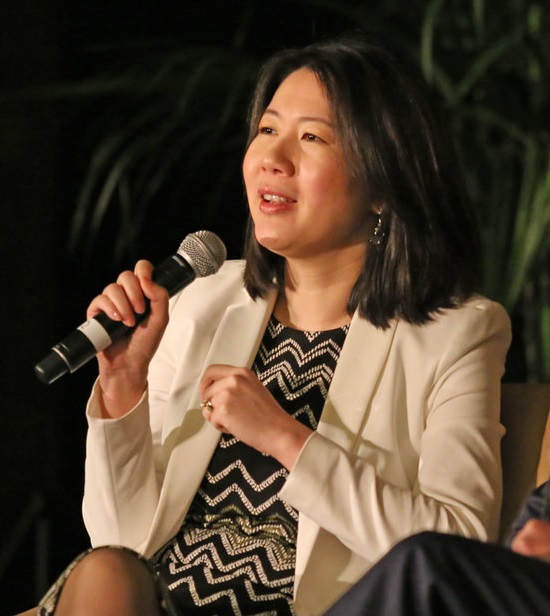 State CIO Amy Tong.
Emergency, education, utility and technology officials who are members of a broadband group took aim at coronavirus in California on Friday by calling on state leaders and telecommunications companies for help during the crisis.
The California Broadband Council (CBC), chaired by state Chief Information Officer Amy Tong, director of the California Department of Technology, voted unanimously to ask providers to offer free Internet services through April 30. The motion, and three others establishing task forces to further the deployment of statewide broadband, followed a 45-minute-plus discussion of strategy and planning that updated officials on the status of connectivity initiatives. Among the takeaways:
• The CBC's request of telecom companies is "in response to the current state of emergency," Tong told Techwire. It's not yet clear how quickly the request will proceed after the meeting in Sacramento, but officials were adamant that something needs to happen very soon.
"With schools contemplating the decision about closure or not on the higher [education] side … what are the paths of thinking starting to evolve about … what do we do, to offer this type of assisted learning?" Tong asked Jerry Winkler, director of the California Department of Education (CDE).
Winkler, a CBC member, said the question has come up frequently this week and CDE is working with school districts to push out solutions, while making sure its back-end technology is robust.
"Many other districts that are closing … they're asking about, first of all, how are they going to be funded if they're closed? Second of all, how are they getting education, how are they going to keep instructions going to these students?" Winkler said.
"I think what the providers need to do now, at least from now until the end of the month given the emergency proclamation, is what they did during the disasters like the wildfires, and that is provide free Wi-Fi now," said California Public Utilities Commissioner Martha Guzman Aceves, also a CBC member.
"It's an ask, right?" Tong told Techwire afterward. "But it's an ask from the Council and we're going to … go through the state emergency coordination group and then we'll see where that goes."
• Broadband infrastructure improvement grants have been a boon to state schools, Winkler told the CBC, noting the agency received more than $20 million in 2014 and $50 million in 2015. Connectivity enabled state schools to administer standardized tests to 683,000 students concurrently in one day last year, he said – and CDE officials are still using those grants to push out broadband to rural districts.
Larger issues, he said, include the fact that building broadband is "not exactly profitable" for vendors – and that taking classrooms online doesn't address connectivity issues students may have when they're off-campus. The state has approached federal agencies including the Department of Education seeking funding to build broadband infrastructure outside schools that could address that problem. But, he said, federal agencies "want to build at schools first."
• CBC members also voted unanimously to create three council task forces. The first will be tasked with identifying all funding sources, including state and federal that can be leveraged in support of Gov. Gavin Newsom's Broadband for All plan in his proposed Fiscal Year 2020-2021 state budget. The second task force will focus on digital equity, CDT said, "prioritizing a coordinated outreach effort for education and awareness of all program and initiatives to unserved and underserved populations." A subcommittee of this task force will address timely and effective distribution of surplus state computer equipment. The third task force will also work in support of Newsom's Broadband for All plan, "to identify and address broadband policies and programs that require legislative engagement," CDT said.
• The California Governor's Office of Emergency Services (CalOES), which awarded major telecommunications contracts in August for so-called "next-generation 911," has made considerable progress toward standing up a more accurate and resilient network, a representative said. Council member Budge Currier, CalOES 911 branch manager and California Statewide Interoperability Coordinator, said the initial build for the emergency services network should wrap in June or July. Workers will then add equipment to actually interface with the 911 network, then test the interface to existing call-handling equipment and Public Safety Answering Points (PSAPs) around the state.
"Those efforts go into early 2021 before we start that testing. But the network itself, which is really what this group is mostly concerned about, this summer, we should have it up and running and being able to monitor it," Currier told Techwire.