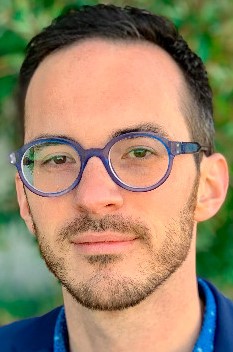 San Francisco has officially named Jason Lally as its new chief data officer.
Lally, who has been with the city for close to seven years, replaces Joy Bonaguro, the first-ever CDO, who stepped down from her position in September 2018. Lally has managed operations at DataSF, the city's data team, since Bonaguro's departure.
Under Bonaguro, the city saw the expansion of numerous data initiatives, including creating processes to inventory, monitor and standardize open data. (Gov. Gavin Newsom last month named Bonaguro the state's Chief Data Officer, a position within the state Government Operations Agency.)
Lally started with the city in 2013 as a mayor's innovation fellow for the Office of Civic Innovation, where he worked on various data projects for the city. From there, he was hired by Bonaguro and rose within the organization to become manager of the city's open data program, after which he was promoted to manager of data services in 2017.
Speaking with Government Technology, Lally said that working with Bonaguro helped set the stage for the work being done now.
"Our goal [at the time] really was to take that original policy idea [of open data] and institutionalize it into the way we do our work," Lally said of his work with Bonaguro. "My job really was to bring process and automation wherever we could to make open data as easy and accessible as possible."
Lally said that his team will continue making open data valuable by not just making it accessible to city staff and residents, but by adding context and meaning to it, as well.
"We've done a pretty good job at making our data available ... but what does it mean in context? How do these things relate to one another? So we're really trying to do more of that for our city staff and analysts, but also for the public, for our internal and external users alike."
Lally also said that he will be looking to improve the team's work around user-oriented data development, while also experimenting with different ways in which data analytics can be deployed to measure and mitigate issues across city departments.
Before entering the public sector, Lally spent over seven years with PlaceMatters, a nonprofit think tank focused on civic engagement and planning, according to his LinkedIn. He holds a bachelor's degree in information sciences and technology from Pennsylvania State University and a master's in city and regional planning from the University of Pennsylvania.
This article first appeared in Government Technology, Techwire's sister publication.