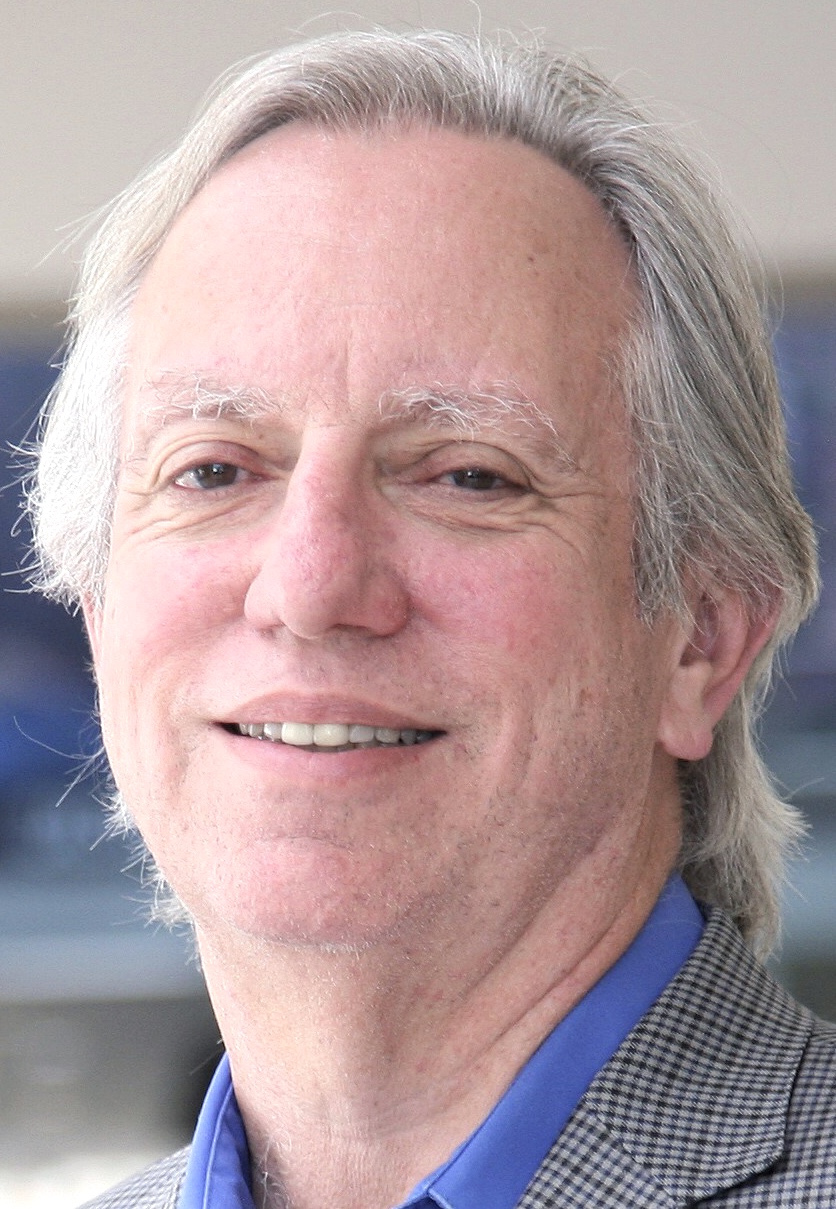 California State University system Chief Information Officer Michael Berman
As part of Techwire's ongoing efforts to educate readers on state agencies, their IT plans and initiatives, here's the latest in our periodic series of interviews with departmental IT leaders.
Michael Berman is chief information officer for the California State University system, in the Office of the Chancellor, a role he has held since October. Immediately before, he was chief innovation officer and deputy CIO for the CSU, dual positions he held for nearly three years; and in which his responsibilities included managing innovation across the 23 CSU campuses to create a better-rounded, more inclusive student experience, and drive administration efficiency and effectiveness. Among his previous experience, Berman was a nine-year member of the board of directors and chair of the audit committee at the Corporation for Education Network Initiatives in California (CENIC).
Techwire: As CIO of your organization, how do you describe your role – and how have the role and responsibilities of the CIO changed in recent years?
Berman: My role as a system CIO is a little different from a typical campus CIO. We serve as a service center for the campuses, providing a centralized ERP, support and equipment for wide-area and campus networking, coordination of security policy and response, assistance with IT procurement, and general coordination of IT strategy for our 23 campuses, each of which has its own CIO. In addition, we support the needs of the Chancellor's Office. The essence of my role is to understand the mission of the CIO and how we can assist our campuses to carry out that mission to support the success of our 500,000 students.
Techwire: How big a role do you personally play in writing your organization's strategic plan?
Berman: I assume by "organization" you mean the institution as a whole, and not specifically IT. We don't have a written plan, but there's certainly a strategic direction exemplified by our Graduation Initiative 2025. I would say that in the last decade the CIO has been minimally involved with setting strategic for the CSU, but this has been a priority for me in the nine months since I've been in this role, and we have begun to make progress, but it's a challenge in such a large, complex, and political environment of a state system where so many stakeholders are trying to have a voice.
Techwire: What big initiatives or projects are coming in 2020? What sorts of RFPs should we be watching for in the next six to 12 months?
Berman: Given the number of new projects and RFPs we've engaged in the last few years (major ERP modernization, cloud migration, a new network equipment integrator) and the tough budget environment we're facing this year, I don't see any significant RFPs on the near horizon right now.
We will be spending a lot of effort in the next six months to evaluate potential strategies for consolidating IT services across multiple campuses to save money – out of that may come an RFP or two later, but it's too soon to say what it would be for.
Techwire: How do you define "digital transformation," and how far along is your organization in that process? How will you know when it's finished?
Berman: I'm not sure I can define it, but it has to do with a fundamental change in the way people work – developing new strategies and business processes that can exist only because of the affordances of technology, rather than tacking technology onto existing strategies and processes. I'd say we're mostly plodding along, but with the COVID-19 shift to remote learning and WFH (work from home), the pace has certainly accelerated. I guess we'll know we're finished when people stop talking about digital transformation and are talking about something else.
Techwire: What is your estimated IT budget and how many employees do you have? What is the overall budget?
Berman: Depending on exactly what funds you count as within the IT budget, I'd put it at more than $60 million and less than $100 million. We currently have about 175 IT employees. That's just for the Chancellor's Office; it's definitely hundreds of millions of dollars and several thousand IT employees across the Cal State. I believe the Cal State operating budget in total is about $7.3 billion.
Techwire: How do you prefer to be contacted by vendors, and do you make use of social media in a professional setting? How might vendors best educate themselves before meeting with you?
Berman: I tweet at @amichaelberman. It's a personal account and nothing I say represents an official position of my employer, but I do comment quite a bit on technology and higher education issues.
Please don't send me a LinkedIn request if you don't know me. I will ignore it. I get five a day.
I actually scan nearly all the unsolicited vendor emails I get (maybe 30-40 a day) and maybe once every week or two I respond (other than saying "no thanks"). A few tips:
• Make sure I can understand in the first two sentences what you're selling. I don't want a joke or a movie ticket or a Starbucks gift card, I want to know whether or not you might have a product I'm interested in.
• Just because I'm a CIO doesn't mean I know every IT acronym. There's lots of IT stuff that I depend on my team to know. Use plain language.
• No means no. If I say "no thanks" or hit unsubscribe, I feel like I'm doing you a favor. If you come right back with a response asking me again to consider your outreach, I block your address. That means I won't see your email in six months or a year when I might be interested.
• If I never asked you to subscribe to your newsletter, why do you expect me to fill out a survey explaining why I unsubscribed?
• I'm *definitely* not available for a phone call next Tuesday at 10.
• No, I'm not likely to buy your product or service for all 23 campuses, unless we go through the (arduous) RFP process
Techwire: In your tenure, which project or achievement are you most proud of?
Berman: All the people who I have supported and mentored who have gone on to have great careers in higher ed and beyond.
Techwire: If you could change one thing about IT procurement, what would it be?
Berman: Everyone would agree to a single set of terms and conditions that all companies and all universities would agree to accept. Dream on.
Techwire: What do you read to stay abreast of developments in the gov tech/SLED sector?
Berman: Twitter, Chronicle of Higher Ed, Gartner, The New York Times, the Los Angeles Times, The Washington Post, Inside Higher Ed, Phil Hill's blog, Audrey Watters' blog. But most of what I find comes through Twitter, way more good stuff than I can possibly read.
Techwire: What are your hobbies, and what do you enjoy reading?
Berman: I love listening to, making and recording music. I love movies mostly towards the arty side rather than "blockbusters." I sometimes read mysteries or detective stories such as Michael Connelly, but mostly I read nonfiction, history, and anything about music.
Editor's note: this interview has been lightly edited for style and brevity.